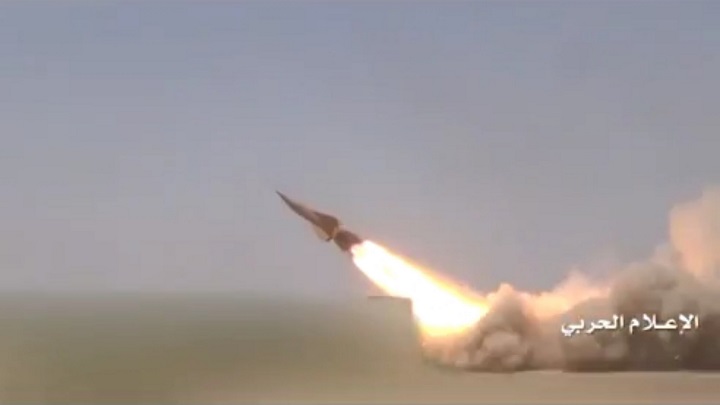 Zelzal 2 Missile Targets Coalition Paid Fighters Gatherings in Taiz
Yamanyoon
The missile Yemeni force targeted on Sunday, Saudi-led coalition paid fighters posts in Maeqbnah district within Taiz governorate.
A homemade "Zelzal2" missile was launched at Saudi paid fighters gatherings in Maeqbnah front, a military source said.
The source confirmed that mercenaries were killed and wounded as a result of the targeting of their gatherings.
The Yemeni army has earlier attacked positions and fortifications of coalition paid militias in al-Salo frontline, which ended up by killing many of them and injuring dozens.
It is noteworthy that the Yemeni army carried out yesterday, an attack on positions of Saudi mercenaries in al-Qaron front in al-Qadehah district, which resulted in killing and injuring a number of them.