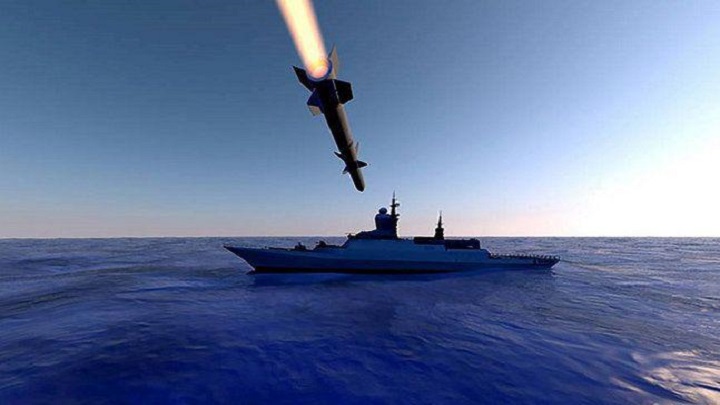 Coalition Warship Targeted by Two Yemeni Missiles near Al-Hodeida Coast
Yamanyoon
On Wednesday morning, Yemeni navy targeted a warship of the US Saudi-led coalition during an attempt by Coalition forces to advance into the port of Hodeida.
The destroyer was targeted by two missiles near Hodeida coasts, where columns of smoke were seen after directly hitting the target, forcing the rest of the battleships that were participating in the attack to retreat and keep away from Yemenis naval fire, a naval military source confirmed.
The source added that the missiles precisely hit their target, where ongoing attempts to save who's left on board from the coalition forces were seen. In addition, coalition boats rushed to withdraw the killed and wounded from the targeted warship under air cover and intensive flight of Apache helicopters.
The source pointed out that the targeted battleship was carrying troops and military equipment prepared for the implementation to land on the coast of Hodeida in the context of the escalation of the forces of the aggressive coalition and occupation aimed at advancing towards Hodeida.
The Yemeni navy had previously warned the forces of a Saudi-led coalition against any attack on Hodeida, asserting its full readiness to counter any attempt by the coalition to advance towards the coast of Hodeida.
Since the beginning of the Saudi-led coalition, the naval forces have targeted more than 12 warships and naval units of the Saudi-led coalition including the Saudi frigate warship and HSV-2 Swift belonging to the UAE forces.