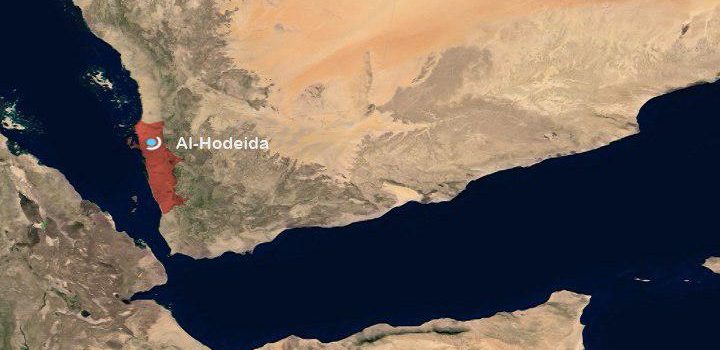 West Coast : 4 Civilians Killed, Another Injured Due to Coalition Aerial Raids
Yamanyoon
4 civilians were killed and a girl was injured in a preliminary toll of a Saudi crime that targeted a home in the district of Haok, Hodeidah province.
A number of 4citizens were killed and a girl injured after the Saudi-led coalition jets targeted their home in the area of Monther, district of Haok, a local source reported to Yamanyoon.
In a preset time, 4 citizens and two others were injured after aerial raids targeted a passageway that heads to Kamran island in the West Coast city of Hodeidah.
For the past week, UAE launched an assault on the governorate of Hodeidah, trying to occupy the city and its humanitarian port, where about 90% of all humanitarian aids go through. The UN has warned against any attacks on the coastal city, stressing that it will kill hundreds of civilians and displace thousands.
UAE demanded the Houthis to give up Hodeida without making any deals, emphasizing that it will occupy Hodeidah in a short matter of time if they do not give up the city; nevertheless, here we are after one week of fierce clashes and the UAE and its coalition, including France, USA and Israel, have failed to advance into the city and are being faced with huge losses among their militias and in their military equipment.