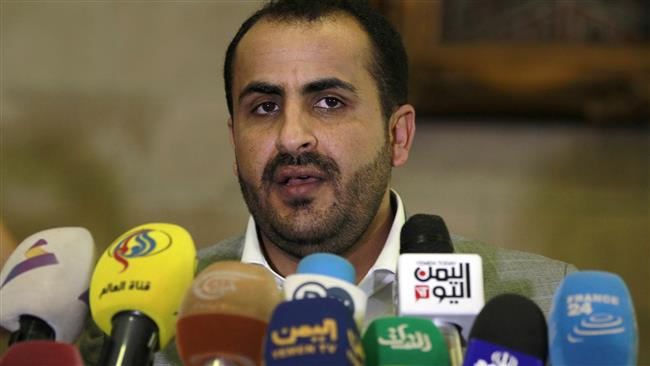 Coalition's media campaign scandal after failure in Yemen: AbdulSalam
Yamanyoon
The spokesman of Ansarullah Mohammed Abdul Salam said that the media campaign of the enemy was rebuffed by a scandal enough to admit defeat and emerge from Yemen. Stressing that the Yemeni Army carried out rapid operations that quickly frustrated the childish attack of the enemy forces and confused plans.
Mohammed Abdulsalam, announced the failure of the Saudi-led coalition's media campaign in its battle in the western coast of Yemen.
Abdulsalam, said on Friday that the Saudi-Emirati coalition has miserably failed in its recent escalation in Yemen's Western Coast Front.
"The coalition had failed in its latest escalation in the Yemeni western coast front," Abdul Salam said in a series of tweets at his Twitter account on Thursday adding that the Yemeni army with committees is progressing constantly.
"The enemy media campaign turned into as a scandal, which is enough to make it admits its defeat and gets out of Yemen," he said.
"Sanaa's positive dealing with the United Nations over the revenues of the port of Hodeidah was sufficient, but the enemy decided to behave folly," the spokesman added.
He pointed out that the battle confirms that the forces of a coalition, despite the possession of the military arsenal, media and wealth, did not learn from the past war lessons.