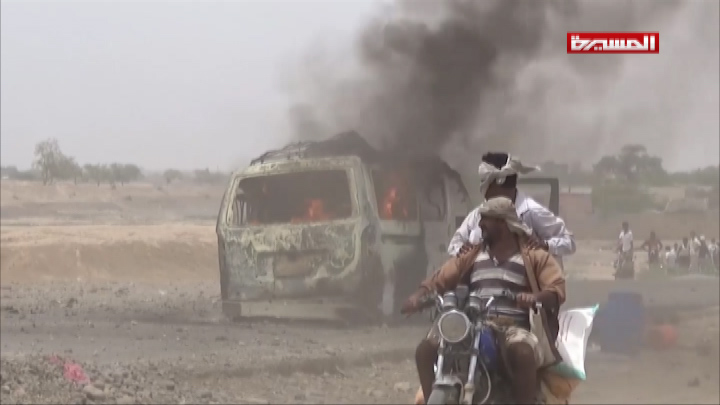 (Graphic Photos)21 Civilians Between Killed and Injured After Coalition Target Passenger Bus in Hodeidah
Yamanyoon
Nine civilians were killed and 11 injured when the Saudi-led coalition conducted on Tuesday an airstrike on a bus, carrying displaced people, in Hodeidah province, a security official told Yamanyoon. 
The air raid targeted the bus on the road between Jarahi and Zabid districts, the official added.
Five of the killed civilians and 11 of the wounded were identified, the official confirmed.
In this regard, the people of Hodeidah took to streets today in hundreds to condemn the US-backed war crimes against innocent civilians and express their outrage.