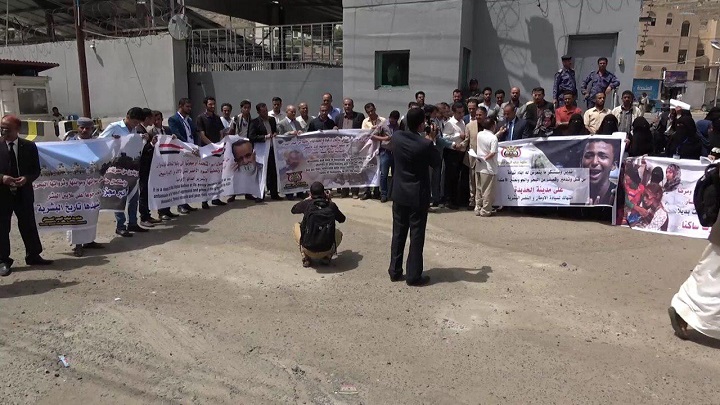 Sana'a: A Protest Against UN Biased Decisions and the Saudi Assault on the Port City of Hodeidah
Yamanyoon
A number of human rights activists, civil society organizations and the independent youth government took part in a protest outside the United Nations building in Sana'a, condemning the international silence towards the aggressive targeting of the port city of Hodeidah.
Participants carried banners condemning the siege imposed on the Yemeni people for over three years in a row and the continuous targeting of children, women in their own homes,the most recent ones were the heinous crimes in Hodeidah, Amran and Saada.
Participants in the stand also called on the world to stand up with Yemenis, especially the people of Tihama, who are suffering, starving and some are dying due to the Saudi-led coalition assault on Hodeidah.