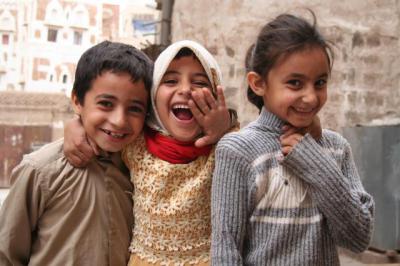 Short Real Story, Like Thousands of Stories in Yemen
Yamanyoon
The infant was barely breathing when his uncle brought him to the hospital in a cardboard box. He was wrapped in a blue towel, and wads of cotton were stuffed around his frail body to keep him warm.
Muhammad Haithem was just hours old, born two months premature.
His mother had gone into labor when an airstrike by a Saudi-led coalition hit near their home in the town of Abs. The hospital there was destroyed by an airstrike last August. So the baby's uncle put him in a pickup truck and drove three hours to the nearest government hospital.
A week later, Muhammad was still teetering between life and death. He weighed four pounds and was being fed through tubes.
Surviving even birth is a struggle in Yemen. After more than three years of war, thousands of children and adults have died from easily treatable diseases, illnesses and injuries as the health-care system collapse.
The child may die at any moment, the mother may die as well. The coalition against Yemen causes daily inhumane crimes that kill the young and old and do not distinguish between military and civilian objectives.
The situation is deteriorating quickly. Vital drugs, vaccines and medical equipment often cannot enter the country because of an air, sea and land blockade imposed by the coalition. Because of a banking crisis, traders cannot afford to import wheat and other staple foods, triggering alarms that hunger and illness could soon worsen.