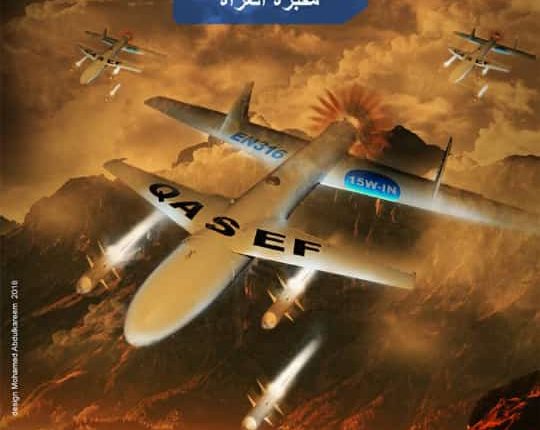 Yemeni Drones Target Coalition Communication System in the West Coast of Yemen
Yamanyoon
Drones of Yemeni army targeted Coalition military communications system on the western coast of Yemen with several airstrikes on Sunday evening (July 8th).
A source in the Yemeni air force said that the operations of targeting the Saudi aggression communications system in the West Coast came after careful monitoring.
The source stressed that the raids carried out achieved their objectives with high accuracy, where the drones have documented the operation, which was considered successful.