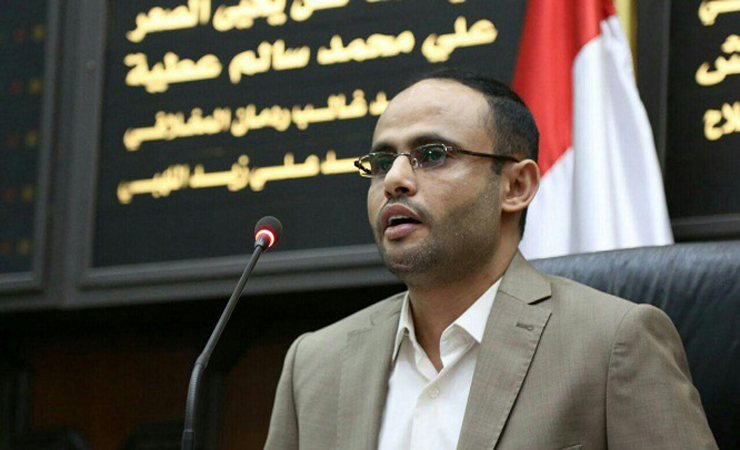 Yemen's President: Law and Order Must be Applied to all Without Exception
Yamanyoon
President of the Supreme Political Council, Mahdi al-Mashat, stressed the need to apply the law and order to all without exception.
"The Parliament members represent the social and political facade of the country in this exceptional circumstance," the president said in a speech he delivered during the parliament's session.
The president addressed the parliament members saying, "You have to teach those who sold themselves to coalition what does the nationalism mean?"
He expressed his thanks and appreciation to the speaker and members of the parliament for their steadfastness in the face of the coalition.
In his speech, al-Mashat urged the importance of strengthening the internal front to confront the coalition and siege and to overcome their consequent impacts.
In the meeting, Speaker of the Parliament, Yahya al-Raei, welcomed the president, confirming that the parliament will be an assistant to the political council and the government in facing all challenges and confronting the coalition.