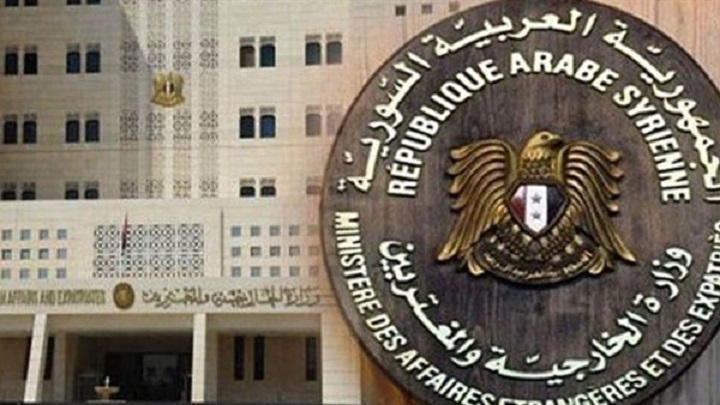 Syrian Foreign Ministry Condemns Saudi Coalition Crime Against Civilians in Hodeidah
Yamanyoon
The Ministry of Foreign Affairs and Expatriates of the Syrian Arab Republic strongly condemned the genocide committed by the Saudi-American aggression on a hospital and a public market in the port city of Hodeidah, western Yemen.
"The horrific crime of Hodeidah is an expression of frustration and despair of the Saudi aggression against its continues failure," the ministry said in a statement.
The Syrian Foreign Ministry added that the crime of Saudi aggression in Hodeidah amounts to war crimes that require accountability.
In its statement, the ministry called on the international community of humanity to open an investigation against the killers of Yemenis and bring them to justice for their crimes that have been going on for more than three years against the oppressed people of Yemen.