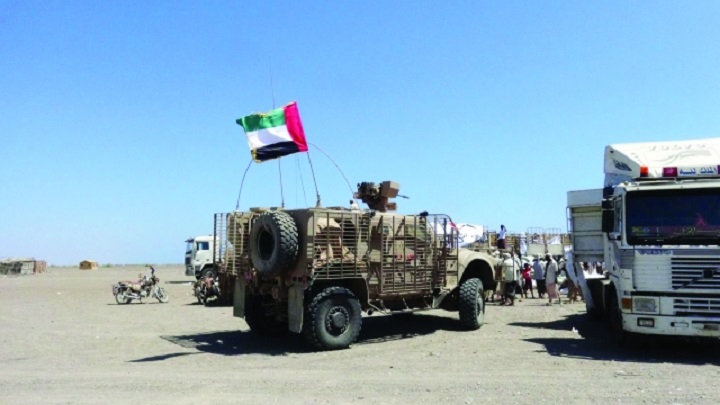 Saudi-UAE Armored Vehicle Run Over a Civilian's Car and Injures Him
Yamanyoon
An armored vehicle belonging to Saudi-UAE aggression ran over a car belonging to a citizen in Aden, a Saudi-UAE occupied Yemeni province, causing damage to the car.
Eyewitnesses said that an armored vehicle belonging to the forces of the coalition was on its way to the airport of Aden when it overran a civilian's car type Echo, leading to serious injuries and damage to his car. The civilian is now receiving treatment at one of the hospitals in Aden.
According to witnesses, the armored vehicle completed its way without stopping to make sure of the driver's safety and everyone else in it, which caused widespread discontent among the streetwalkers who saw the incident.
A woman was killed, while her daughter got injured on July 8 after mercenaries of the Saudi coalition ran over them in Hamir district within the governorate of Taiz after they prevented the paid militiamen from entering a farm to turn it into a military barracks.