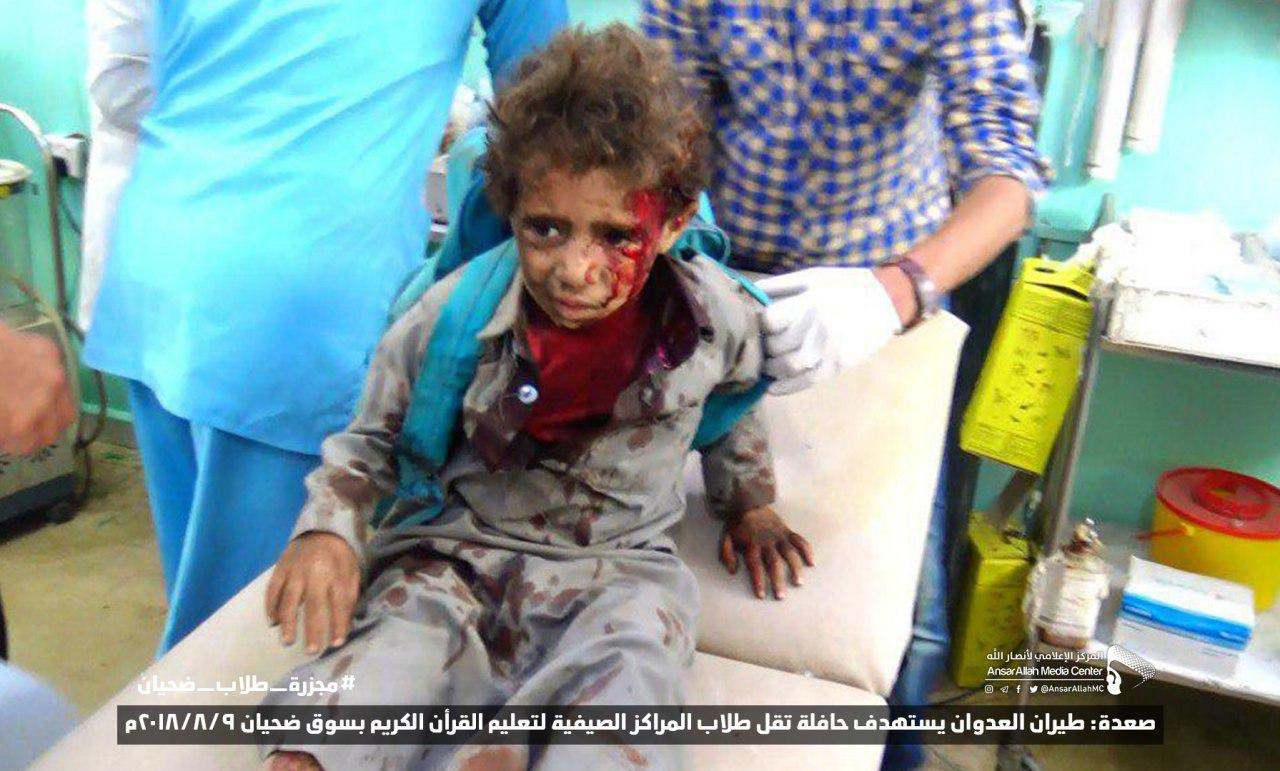 HRW: If the Deaths of so Many Children in a Single Day Doesn't Stir the Conscience, What Will? (Report)
Yamanyoon
The Human Rights Watch (HRW) explained that investigations concerned with the war crimes that are being committed in Yemen have been a regular occurrence for the organization's investigators.
HRW said that it has, along with many other organizations, documented vast amount of unlawful airstrikes, which were conducted by the Saudi-led coalition, leaving behind, as a result, hundreds of civilians between killed and wounded.
The death toll of the Saudi deadly airstrike on a school bus carrying schoolboys has reached 21 boys, where the number of the injured reached 35, according to the toll affiliated with Human Rights Watch.
Billions in arms were sold by the United States and the United Kingdom to the Saudi-led coalition; thus, revealing the carelessness by the western powers of arming the Saudi Coalition without any second thoughts.
After this horrific incident, the United States nor the United Kindom did react suitably, where arms sales to the coalition are still going and no sanctions were put on the coalition by the United Nations for repeated laws-of-war violations in Yemen, Stephanie Hancock, a senior media officer of the Human Rights Watch said.
The United Kingdom was content with giving its deep concerns on the civilians death, where the United States explained that it was enough for the Saudi-led coalition to investigate the attack. However, the coalition has failed before in investigating its own unlawful crimes, where, as usual, found no evidence on breaking any war crimes on its military campaign on Yemen throughout its three-year-old war.
" The horrific incident should mark the point of no return," Hancock said.
Moreover, weapons and ammunition sales to Saudi Arabia should be immediately suspended, the Human Rights Watch stressed.
The Human Rights Watch called on the United Kingdom to publically speak, at the UN Human Rights Council this Septemeber, about the necessitate of renewing and strengthing the mandate of the group of eminent experts in Yemen, who are in charge of investigating any violations happening in Yemen.