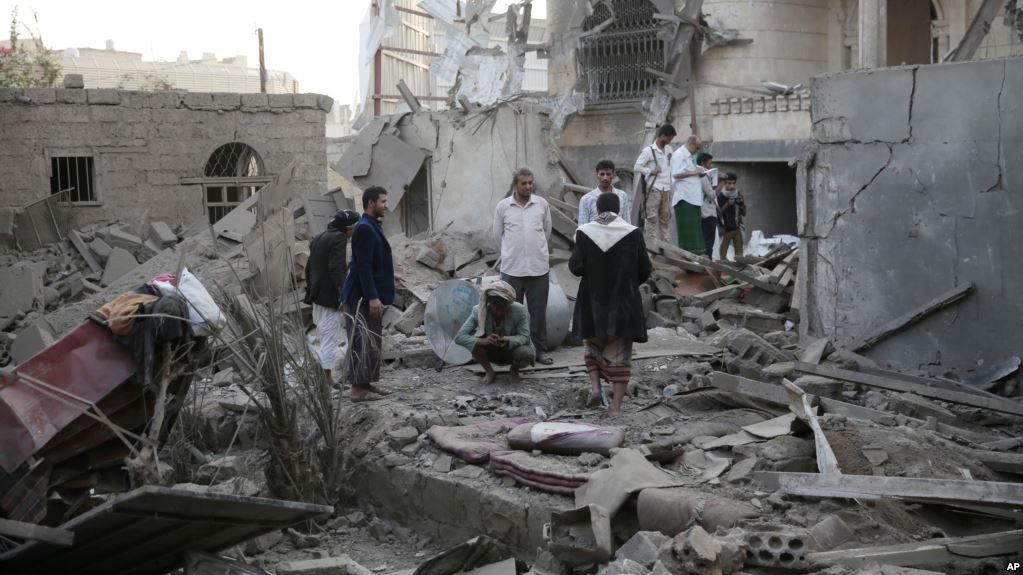 An Update on the Saudi War Crimes on Yemen (August.17.2018)
Yamanyoon
The Saudi-led coalition, backed by the US and the UK, continued on Friday on launching air raids on various Yemeni provinces, leaving killed and wounded, in addition to material damage to public and private property.
In Hodeidah governorate, two citizens were killed while others were injured as a result of the targeting of the Saudi jets by a series of raids citizens' farms in the mountainous area of the district of Tuhita.
In Saada, the Saudi-led coalition launched two raids on Atafin area in Kattaf district. Saudi rockets and artillery shells targeted densely populated villages in Munebah and Shada border areas, causing heavy damage to homes and property.