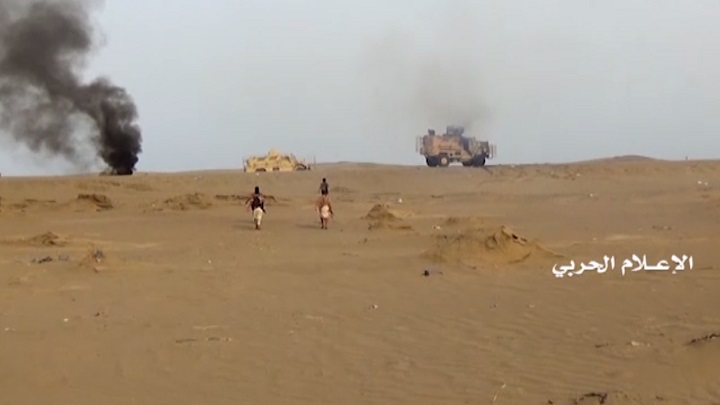 Yemen's Army Advances in The West Coast Front, near Al-Hodeidah city.
Yamanyoon
On Saturday, the Yemeni army along with the Popular Committees cleared a number of areas on the western coast, while the artillery support force shelled the mercenaries paid the Saudi-UAE coalition on the western coast of Taiz governorate.
A military reported to Yamanyoon that the Yemeni army have secured a number of areas in West Coast after an offensive attack on mercenaries spots.
The source confirmed the death and injury of several mercenaries during the advance on the West Coast, near the city of al-Hodeidah.
The artillery of the army and the Popular Committees bombed the fortifications and fortifications of the mercenaries of the aggression in the south, south and east of Drehemi and west of Tuhita and direct injuries.
Moreover, In the province of Taiz, a number of militants of the Saudi aggression were killed after an artillery bombardment targeted their gatherings in the front of Shaqab, Directorate of al-Sabr Almawadm.
The army, People's Committees cleared on Thursday, a number of mountainous areas in the West Coast, killing dozens of mercenaries during the operations.