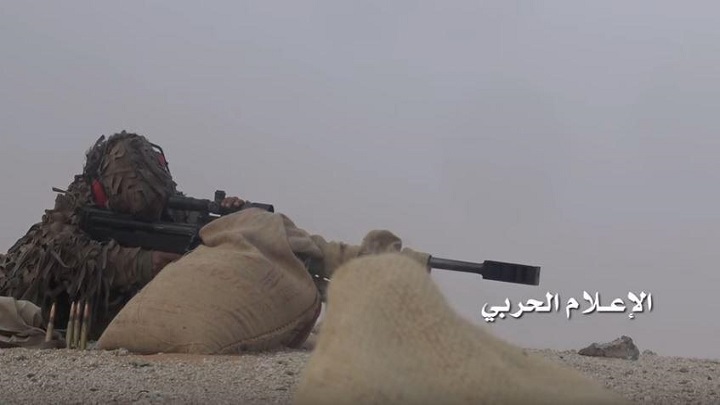 Snipers Kill Saudi Soldiers in Jizan, Yemeni Artillery Bombards Gatherings of Mercenaries in Najran
Yamanyoon
Two Saudi soldiers were killed by Yemeni snipers in Jizan, while the artillery targeted mercenary gatherings in Najran.
The sniper unit of the Yemeni army and the Popular Committees managed – with the help of God – to kill two Saudi soldiers in Meshaal site, Jizan front.
Moreover, the artillery unit of the Yemeni forces targeted gathering of Saudi paid mercenaries in the desert of the al-Baq in Najran, resulting in directs hits on them.
Forces from the Yemeni army have broken, on Friday, two filed-attempts by the Saudi mercenaries to advance towards Jabal al-Nar and north of the site of Mount al-Dood, killing and wounding many mercenaries, including high commanders.