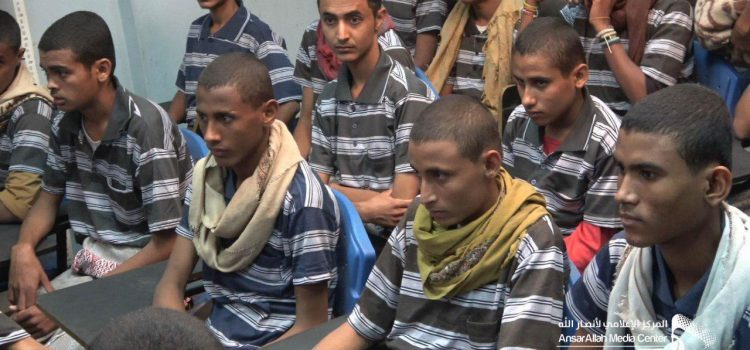 Saudi-Led Coalition Uses Child Soldiers on the Battlefield: Pictures
Yamanyoon
Children in Yemen are the most vulnerable group to direct targeting conducted by the Saudi-led coalition, backed by US and British support for nearly four years. Those who survived the air raids of Saudi Arabia will not survive hunger and disease because of the siege imposed on Yemen by the coalition. The victims might also fall for child recruitment.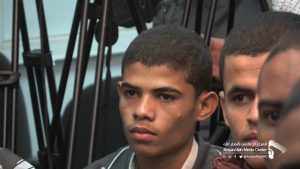 Today, in the Yemeni capital of Sana'a, the Ministries of Defense and Human Rights handed over to representatives of the International Committee of the Red Cross (ICRC) and UNICEF 31 cases of minors held by the Yemeni Army on a number of fronts and security points to return them to their families after the Saudi-led coalition sent them to the battlefield.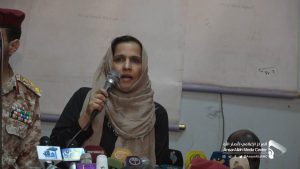 The ministry said that the recruitment of children by the coalition is largely in the provinces of Hodeidah, Rima, Taiz and Mahweet, indicating that the coalition exploits the economic conditions of the Yemenis because of the financial and banking blockade and take children from their people under the pretext of working in farms for salaries and monthly gratuities.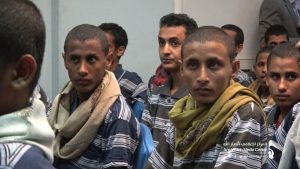 According to the latest statistics, more than three thousand children in Yemen were killed by air raids launched by the coalition fighters led by Saudi Arabia on Yemen, the latest of which was Dhahyan's children massacre.
The students were on a trip as part of their summer camp, and according to one of the victim's father, "They could not sleep because they were too excited for the trip."
Meanwhile, the internationally famous actor Jim Carrey, the hero of the film "The Mask" reacted to the recent war crime committed by the US-backed Saudi-led coalition against dozens of children in Dhahyan City, Saada Province.
The American actor drew a picture that expresses the usage of American bombs to target innocent Yemeni children, most recently the deliberate targeting of a school bus that left at least 51 killed and 79 wounded.
The murder of children in Dahyan in Saada has reached the headlines at the regional and international levels, although many other similar crimes against children are faced with nothing but international silence.