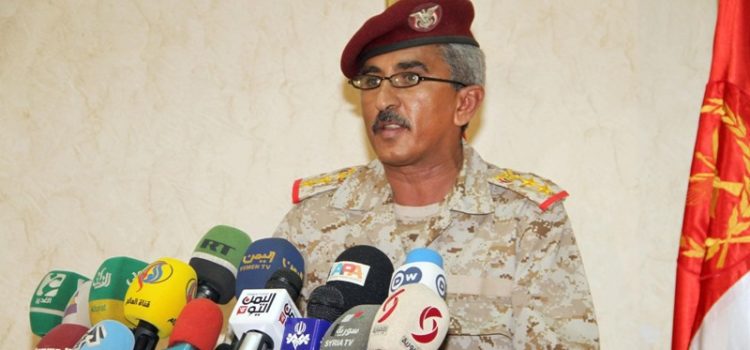 Yemeni Army's spokesman: the UAE in its entirety is within the range of our forces
Yamanyoon
Yemeni Army's spokesman said late Monday that the UAE in its entirety is within the range of Yemeni forces.
Sharaf Loqman made the remarks after the Yemeni Sammad-3 unmanned aerial vehicle targeted Dubai International Airport on Monday.
He called on the investors in the UAE once again to avoid investing in the country.
"Our missiles and drones are capable enough to hit the intended targets in the UAE despite all the measures taken by the Emirati government to that effect," he said, noting that these are only some section of Yemeni Army and popular committees' capabilities.
After a lapse of one month since Yemenis attacked Abu Dhabi Airport, the country's Army drone units targeted Dubai International Airport.
According to Saba news agency, they attacked there using domestically-built long-range Sammad-3 unmanned aerial vehicle Monday evening.