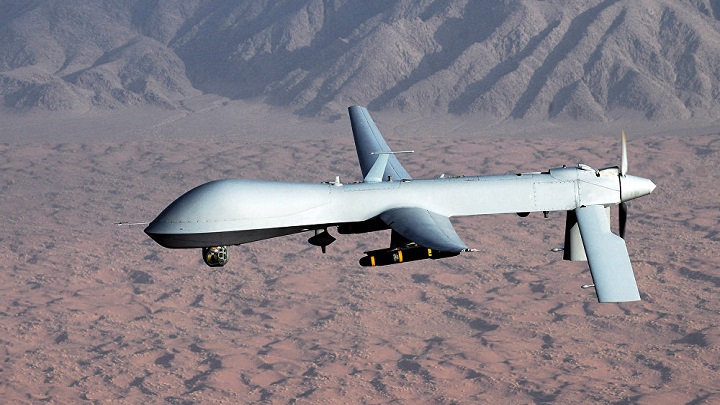 Compact Drone Downed by Yemen's Air Defense
Yamanyoon
The military and the Popular Committees downed on Wednesday evening, a sophisticated unmanned aircraft controlled by Saudi-led aggression in the southern Saudi province of Jizan.
An advanced UAV fighter, type CH-4, Chinese-made was shot down with a suitable weapon in Tawal land border in Jizan.
The wingspan of the CH-4 is 18 meters long and its maximum weight at takeoff is 1350 kg, with a maximum flight of 5,000 km and can fly between 5,000 and 7,000 meters. It also has high aerodynamic efficiency using the new aeronautical planning network.
The CH-4 unmanned aircraft is the most powerful and powerful in terms of its ability to carry and its flight efficiency better than the US drone. It can perform tasks including battlefield observation, information gathering, military operations and patrols in prohibited airspace where it can strike its targets accurately at fixed or low-speed pace.
The CH-4 drone can launch attacks on ground targets using missiles from a height of more than 5,000 kilometers.
It is worth mentioning that the air defenses of the army and the popular committees dropped four reconnaissance planes this month on several fronts.