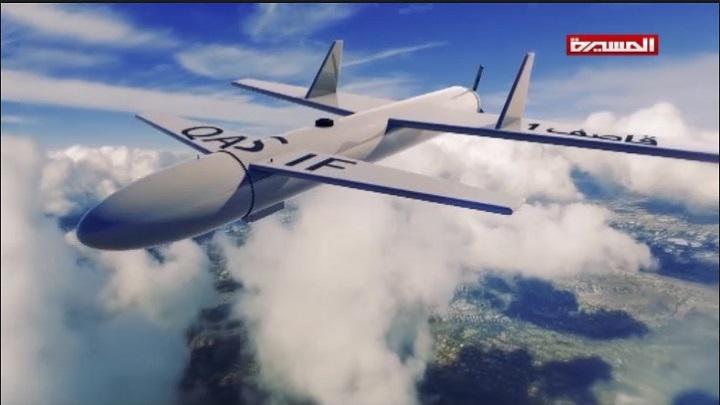 Once Again, Yemeni Combat Drone Attacks Abha International Airport
Yamanyoon
On Thursday, the air force and the Popular Committees conducted a new attack on Abha regional airport in Assir.
A source reported from the air force unit that a military operation was carried out on Abha Saudi regional airport with a UAV, type Qasef 1.
The source confirmed that the attack led to the cessation of flights to and from Abha regional airport.
This is the third time that the air force has launched an attack on Abha airport. On April 18, fighter jets attacked Abha airport. The airport was closed for about 12 hours and the planes were transferred to Jizan, Riyadh and Jeddah airports.
The Saudi authorities, who could not deny the closure of the airport, published pictures of the Emir of the Asir region, inspecting the runway and its facilities after Yemeni raids targeted it.
Moreover, the air force did it again on the 26th of May on the same airport, leading to the suspension of traffic flights to and from the airport, where planes where asked to head into other airports in Saudi Arabia, while the departure of flights from the airport to several international destinations was delayed, by the Saudi authorities because the attack was expected and the actions are taken proved their failure.