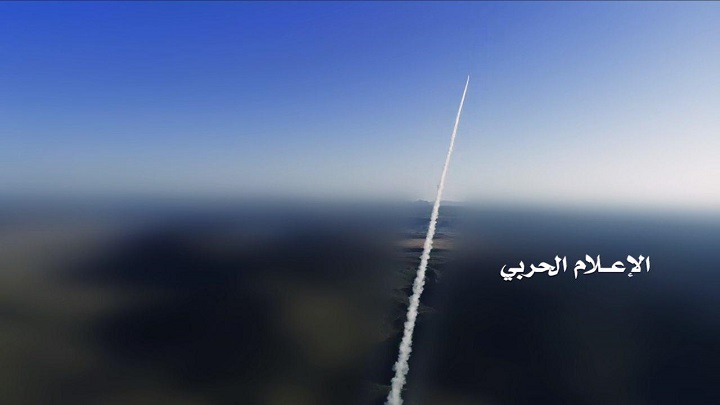 A Ballistic Missile on Asir Saudi Governoate
Yamanyoon
The military missile force and the Popular Committees on Friday night, fired a ballistic missile at a camp of the Saudi army in the southern Saudi province of Asir.
According to a source from the missile force , ,a camp for Saudi soldiers was targeted with a Badr-1 ballistic missile in Asir.
(Sammoed), a new domestic missile hit its target accurately and left behind human and material losses inside the targeted camp.
The rocket force was launched on Thursday, two ballistic missiles at Jizan airport.