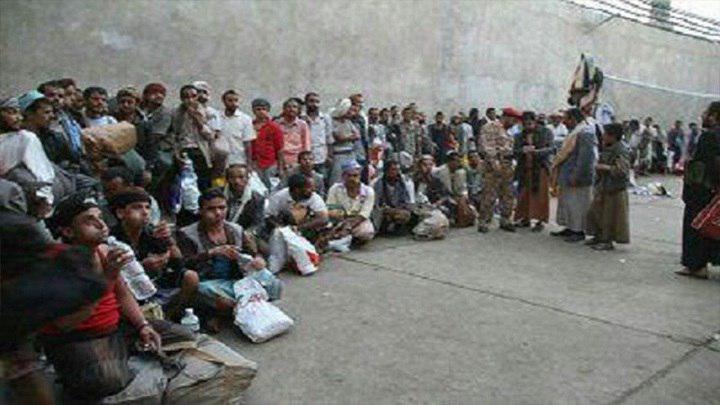 Security Forces in Sana'a Frees 125 Saudi Mercenaries
Yamanyoon
The security services released on Tuesday in Sana'a about 125 people who were arrested while heading on their way to join the Saudi coalition.
The operation was attended by a number of concerned authorities, where the released prisoners received good treatment during their time in prison.
The released militants praised the political leadership for guidance to release them after being fooled by the Saudi aggression.
It is worth mentioning that the Saudi-led aggression tries its best to bring mercenaries to fight in its side, taking advantage of the poor living conditions due to its imposed siege on all of Yemen.