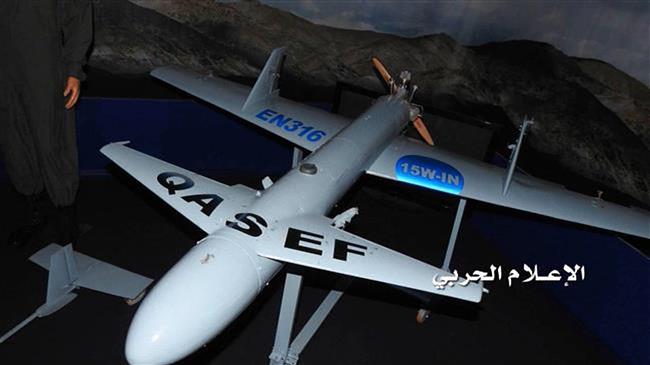 Breaking: Yemeni Combat Drone Attacks Saudi Mercs in Al-Khawkhah , West Coast of Yemen
Yamanyoon
A domestically Yemeni drone, type "Qasef-1" carried out an attack on the gatherings of the Saudi-UAE mercenaries in the north side of al-Khawkhah coastal district, Hodeidah governorate. 
The combat drone carried an operation on Wednesday, on the places where mercenaries, affiliated with the Saudi-UAE coalition, gather, a military source confirmed.
The source added that the operation was successful, killing and injuring dozens of them.