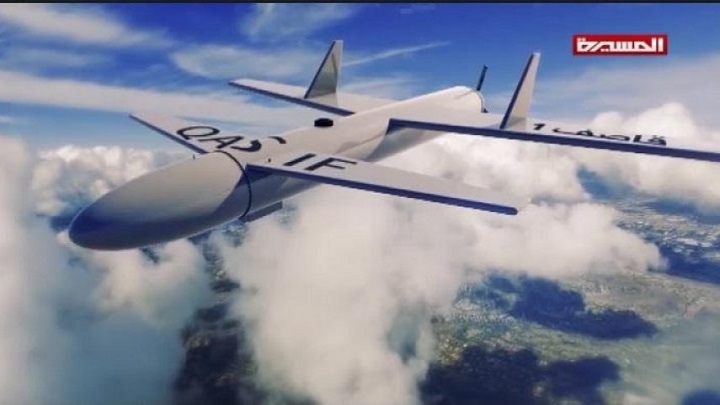 Yemen's Combat Drone Targets a Camp Affiliated with the Saudi Aggression in Hodeidah
Yamanyoon
On Friday, a Yemeni combat drone in a joint operation with the navy, targeted with a series of raids, a military camp of the Saudi-UAE aggression, located on the west coast of Yemen.
A military source said that a military UAV, type "Qasef-1", carried out an air attack in cooperation with the naval force on a camp belonging to the Saudi coalition on the Yemeni island of al-Swab'a near the coast of Hodeidah.
The source confirmed that the air attack achieved accurate and direct casualties in the targeted camp.
It is noteworthy to mention that last Friday, a Yemeni combat drone launched an air attack, targeting the headquarters of the UAE militants in the West Coast, causing heavy losses.