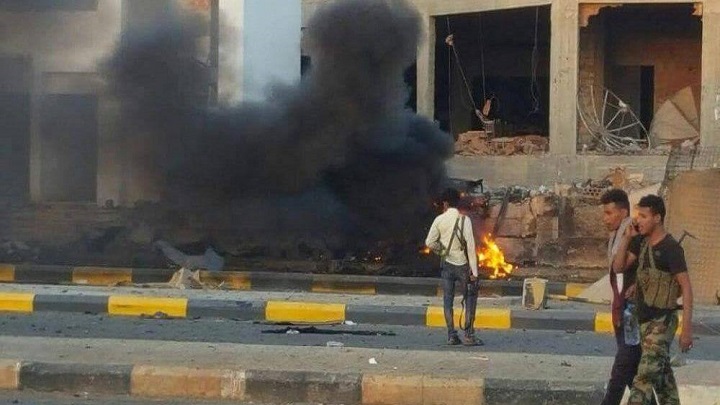 An Islahi Leader Escapes an Assassination Attempt in Aden,Two Days After the Killing of Another Islahi Leader
Yamanyoon
A prominent leader of the Islah party, Dabwan Ghaleb, escaped an assassination attempt while he was driving his car in the occupied southern city of Aden on Thursday, according to media affiliated to the Muslim Brotherhood.
The head of the media department of the Islah party Khalid Haidan, told the Anadolu media Agency that Debwan Ghaleb, a member of the executive office of the party in Aden and head of the union department, survived an assassination attempt with an explosive device placed in his car in the city of Mualla in Aden.
He added that unknown men placed an explosive device under the seat of the car of Debwan when it was parked in front of his house, but he found the explosive device when he inspected the car before he rode it, pointing out that the bomb squad was called for the disposal of the planted device.
The assassination attempt came just two days after the killing of a leader affiliated with the Islah party and the so-called "Popular Resistance" Ali al-Duoaasi, where the case was completely ignored by the security authorities in the occupied province.
Since the occupation of Aden by the UAE forces, the coastal province is witnessing bombings, assassinations and kidnappings, where the city has been under the targeting of security and government headquarters, preachers imams, officers, soldiers and judges.