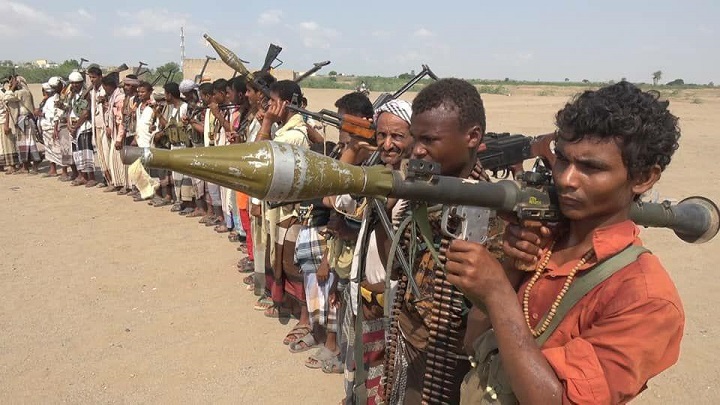 Tribes of Hodeidah Declare Public Mobilization Against the Saudi Coalition (Photos)
Yamanyoon
The Tribes of al-Durahmi district in the province of Hodeidah, on Saturday, declared public mobilization against the US-Saudi aggression and their paid mercenaries.
The tribal wide-ranging meeting was attended by the prominence of the governorate and dignitaries of the district, in conjunction with the revival of the Yemeni people of the 4th anniversary of the revolution of September, 21, and the revolution of Imam Hussein.
The participants confirmed their readiness to strengthen the fighting fronts with money and men to confront the forces of the aggression and occupation, led by America and Israel and the Saud family, to defend religion and homeland from the US-backed Saudi coalition.
Al-Durahemi tribes condemned the international silence of the crimes that are being committed by the Saudi-led coalition against the citizens of Hodeidah province, which resulted in the deaths of dozens of civilians and wounded many others, in addition to the destruction of infrastructure. Yet, the United Nations Security Council is in a position that reflects the fragility and weakness of the Council, because they bribed with Saudi-Emirati money.