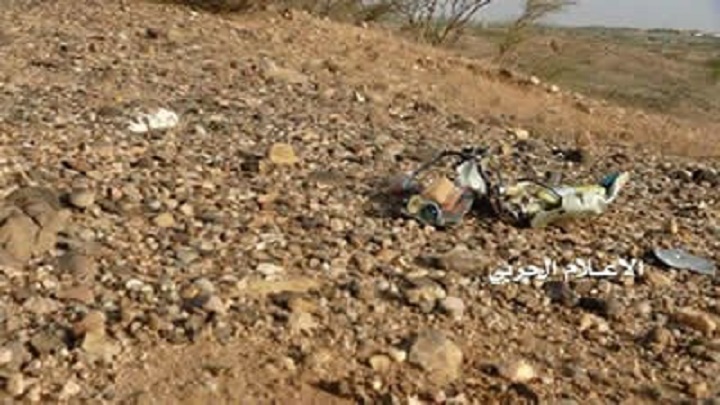 Breaking: Yemen's Air Defense Shoots down Coalition Spy Drone in Hodeidah
Yamanyoon
Yemen's air defenses along with popular committees downed a hostile spy drone which belongs to the Saudi-led coalition on the West Coast of Yemen.
A source reported from the air defense unit that UAV drone affiliated with the Saudi coalition was shot down in al-Durahmi district, Hodeidah, West Coast of Yemen.
It is noteworthy that the air defenses had dropped on the 16th of this month a Saudi spy drone in Wadi-Jarah, Jizan Saudi province.