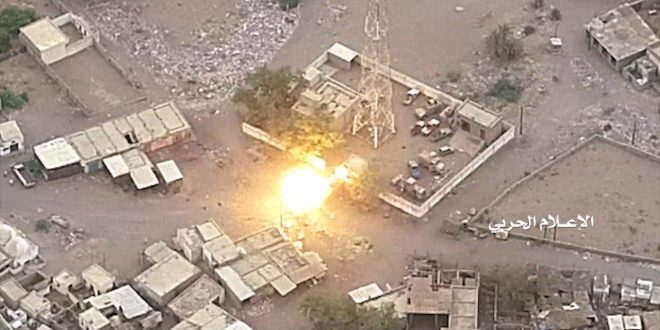 For the First Time, Joint Operation Between the Missile, Artillery Units, and Air Force Take Place in Yemen's Marib
Yamanyoon
A joint operation between Missile force, Artillery unit and the air force took place today, Wednesday morning, targeting gathering of mercenaries affiliated with the Sudi-led aggression in Yemen's Marib.
The operation that was successfully operated between the three forces that took place in Yemen's Marib, eastern the capital of Sana'a, which under the control of the Saudi aggression, a military source reported.
The source added that the compatibility between the three units resulted in achieving huge losses among the mercenaries forces in Yemen's Marib.