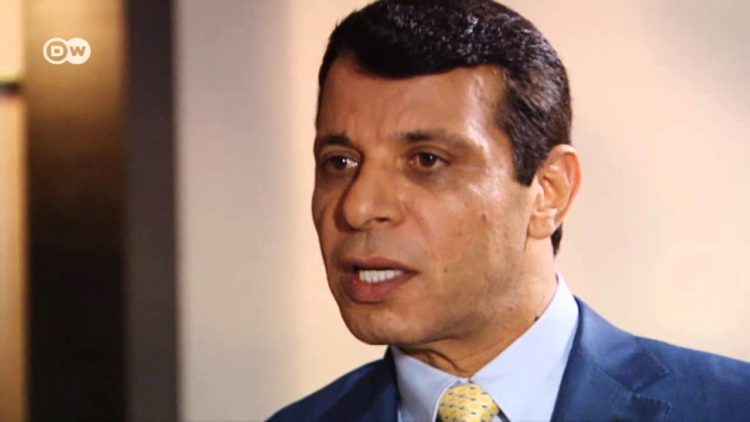 UAE Buys Western Militants, Including Colombians and Nepalese to Fight in Yemen
Yamanyoon
Issac Ali
Media sources revealed that Mohammed Dahlan, the security adviser of the Crown Prince of Abu Dhabi, Mohammed bin Zayed, is personally supervising the bringing of Western militants, including Colombians and Nepalese, to work as hired armed men by the UAE within their armed forces in the West Coast Front, in Yemen's Hodeidah.
According to the "Alkhaleej Online" website, private sources said that an integrated Israeli project in Hodeidah, led by the UAE, aims to conquer Hodeidah coastal governorate and impose its guard over the Red Sea, where hundreds of Western militants participate in the escalation of the Saudi coalition assault on the province of Hodeidah.
The assault on Hodeidah came after the coalition got its approval from the US, after its militants received intensive combat exercises in "Israel", which confirms the participation of the Israeli entity in the operations of the coalition on Yemen since the beginning of the Saudi military campaign, which started in March, 2015.
The sources revealed new details, stressing that the UAE has established secret training/ military camps in the Negev desert located within the occupied Palestinian territories, after an agreement took place between the two the UAE and Israel, adding that "Mohammed Dahlan visited these camps more once in occasions to see the progress of preparations and training received under the personal supervision of officers from the Israeli occupation army, and by the knowing of Abu Dhabi Crown Prince Mohammed bin Zayed.
The sources also revealed that the Saudi army and the UAE have used Israeli-made weapons in their aggression against Yemen and that they have used them in committing the most horrific massacres against the Yemeni people.
The sources added that: "Israel supplied the Saudi Air Force with bombs and internationally banned missiles, which have been used in bombing various Yemeni provinces that are under the control of the Yemeni army and the Yemeni People's Committees, to test and determine its destructive capacity and the extent of its impact on human beings."
"The Saudi Air Force has received these Isreali weapons, claiming that they were American weapons, for fear of revealing the news and leaking it to the media." The source added.
It is noteworthy that international human rights organizations, confirmed in a number of statements, that the coalition committed "war crimes" in Yemen, which killed hundreds of innocent civilians, including children and women.