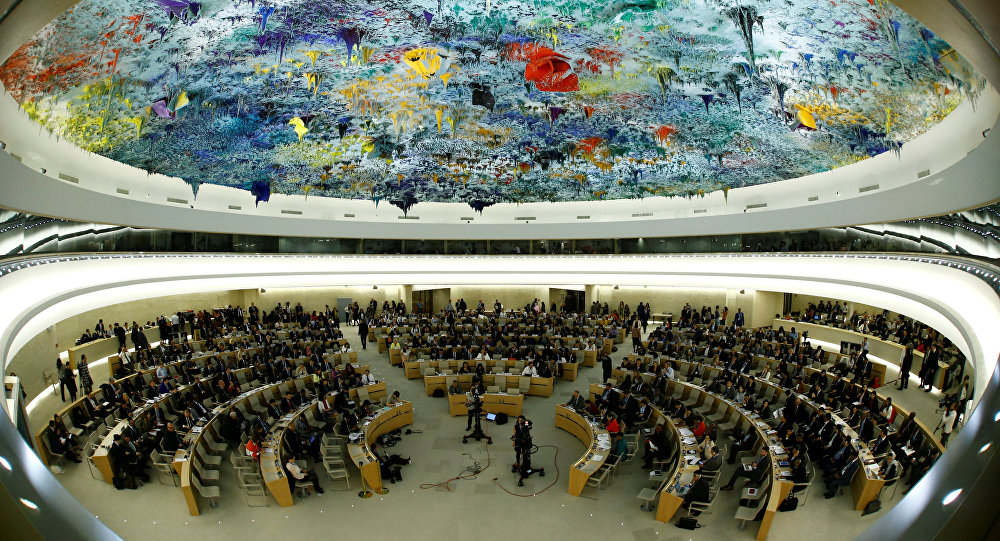 UN Human Rights Council Extends Yemen's War Crimes Probe
Yamanyoon
The United Nations Human Rights Council extended on Friday, to extend the investigations into war crimes in Yemen, despite opposition from Saudi Arabia and several allies of the kingdom.
Twenty-one out of 47 voted in favor of prolonging a resolution that states an inquiry into human rights in Yemen. It is worth mentioning that 8 countries opposed the resolution while 18 countries decided to not vote on the resolution.
Last month, investigators submitted a report that concluded that all parties in the Yemeni conflict may have committed "war crimes".
The Saudi-led coalition has sharply criticized the report of the investigators, accusing them of being biased.
It is worth mentioning that a group of Arab countries in the Human Rights Council supported another resolution, which appointed the National Human Rights Commission in Yemen, " formed by exiled ex-president Hadi," to take the upcoming investigations in Yemen, but this proposal did not win the support of many countries due to the lack of confidence in the committee formed by the government of resigned Hadi.
The resolution, supported by the Group of European countries, and Canada, calls for the experts to submit a new report next September.
Members of the Committee said they needed more time to document all of the violations committed during the conflict in Yemen, since 2015, which has killed at least 10,000 people, mostly civilians, and triggered the world's worst humanitarian crisis, according to the United Nations.
The use of voting reflects the extent of division on the issue among the countries within the council, which usually seek consensus on major decisions.
Human Rights Watch said the vote "sends a clear message that it stands with Yemeni civilians."
"The United Nations Human Rights Council has stood firmly against the shameful efforts of the Saudi-led coalition, who tried to end the resolution," said John Fisher, director of the HRW organization in Geneva.