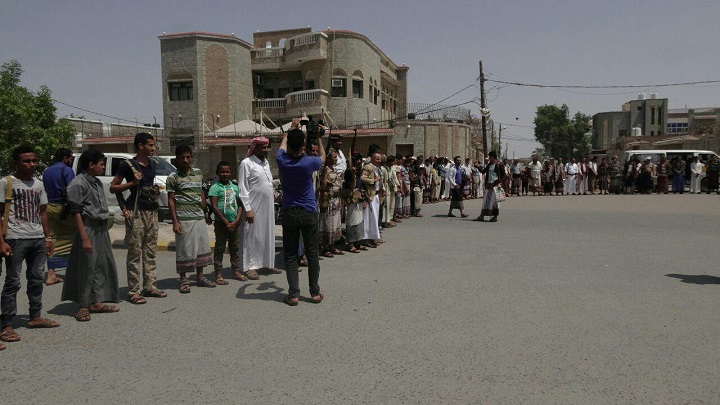 People of Hodeidah Go on Condemning the Crimes of Saudi Arabia and Its Allies in Yemen
Yamanyoon
People of Hodeidah went out on Friday to protest against the crimes of the Saudi-United Arab Emirates aggression against the civilians of Tahamah and their ongoing crimes on the Yemeni people in general either by directly killing them with their airstrikes or due to their imposed siege all over Yemen.
The participants stressed their continued steadfastness and defense of the land. They called for a public mobilization in support of the West Coast Front and to confront the Saudi aggression and its mercenaries until Yemen is fully liberated. They also affirmed their continued defense of the land.
The participants praised the victories achieved by the heroes of the army and the popular committees in the West Coast Front for repelling the aggression assaults on Hodeidah. They also praised the steadfastness of the people and tribes of Tihama who reject their land to be colonized, stressing that they will continue to confront and defend it until the Saudi coalition along with their mercenaries are defeated and victory is achieved.