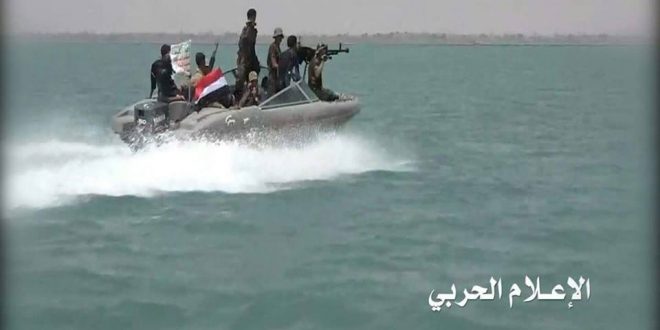 Breaking: A Military Operation on a Saudi Sea Port by Yemen's Navy, Coastal Forces
Yamanyoon
The naval forces along with the Coastal defense carried out a qualitative military operation inside the port of Jizan.
A military source confirmed that Yemen's navy and Coastal defense, carried out a military operation, targeting Saudi border guards boats inside the port of Jizan.
The source added that the operation caused the destruction and the burning of a number of Saudi border guards boats after an attack took place by Yemen's navy within the port of Jizan.
On Saturday (September 1st), Yemen's navy announced the targeting of a Saudi military warship off the coast of Hodeidah. A week before the aforementioned date, the navy carried out an operation inside the Saudi interior for the first time, during which a military target was destroyed with a suitable weapon.
It is noteworthy that the naval force in Yemen has been escalating their offensive operations; thus, proving that they are a great power in this war. The people of Yemen praise these kinds of operations, which come in retaliation from all the massacres that have are being committed by the Saudi aggression for nearly four years.