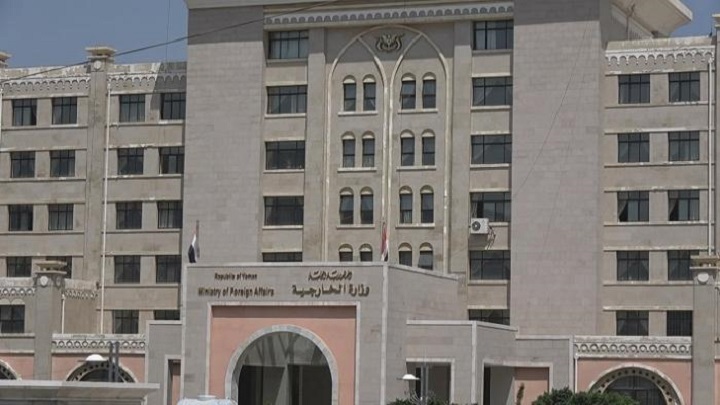 The Saudi Aggression Has Caused the Worst Humanitarian Crisis in Yemen: Ministry of Foreign Affairs
Yamanyoon
An official source at the Ministry of Foreign Affairs said that the statement that was given by the Saudi Foreign Minister, which claimed that $13 billion was provided to Yemen since the past four years of war, is a blatant attempt to deceive the international community.
Saudi Arabia along with its allies in Yemen have triggered the biggest humanitarian crisis in the history of humanity, where tens of thousands of innocent civilians, majority of them were children, women and elderly, have been killed since the Saudi-led military campaign in Yemen, in addition to injuring over fifty thousand citizens and displacing over three and a half million Yemenis.
The source pointed out that the US-Saudi aggression destroyed most of Yemen's economic capabilities, utilities and private/ public productive establishments, in addition, to directly deteriorating the economy, causing huge financial losses that are amounted to be over 250 billion dollars since the start of the US-backed Saudi aggression military campaign in Yemen, which began in May, 2015 .
"There is no point that Saudi Arabia, through its foreign minister, in his current and previous statements, to put Yemen in disputes with the Islamic Republic of Iran, where the Saudi aggression claims and that they are fighting Iran in Yemen," the source said.
The source stressed that the Supreme Political Council and the Salvation Government will continue to support all the efforts made by the UN envoy to Yemen, Martin Griffith, to seek for a political settlement and peace.