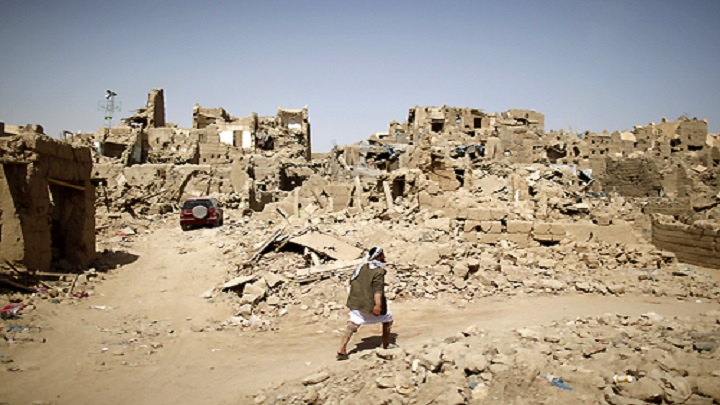 The Saudi-Led Coalitoin Has Put Yemen 100 Years Back in Time: French Webiste
Yamanyoon
A French media website called "Mediapart" said that the Saudi-led coalition on Yemen, which has been going for nearly four years, has returned parts of Yemen to the Stone Age, and the other parts 100 years back in time.
The site pointed out that the infrastructure of Yemen has vanished, epidemics have spread, famine has taken hold of large parts of the country, and the lifestyles of the population have changed due to the Saudi-led aggression.
"Many of the people who fled the fighting are now returning to their homes, even when their homes are on or near the frontline," said the aforesaid French website, reporting what Clare Hennig said, who is an MSF employee that has spent several months in Yemen within the year of 2018.
"Nowadays, Yemenis prefer to cultivate their lands and try to live with their productive efforts as they did 100 years ago,", "This kind of society have strong family ties, and hates to stay at refugee camps," Hennig added.
The aforementioned website finished off by stressing the importance of stopping this war, saying that the number of victims of only the month of June in 2018, is the worst since the outbreak of this conflict, and the death rate in the last four months witnessed a huge increase by 164%.