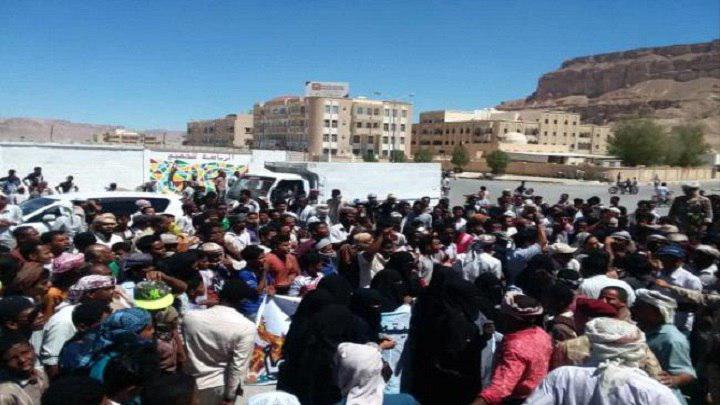 Hundreds Within Yemen's Hadramout Demand the Departure of the Saudi Coalition from the Province
Yamanyoon
Hundreds of people protested in Hadramout province on Monday, demanding the departure of the Saudi-UAE coalition, and their mercenary government from the country.
Seiyun, a region within Hadramout southern governorate, witnessed a halt of all transportations after the announcement of a civil disobedience as an extension of the popular protests due to the deteriorating economy and the collapse of the local currency.
Local residents reported that the forces of the first military zone who follow Ali Mohsen al-Ahmar, deployed heavy armored vehicles and soldiers to suppress the demonstrators.