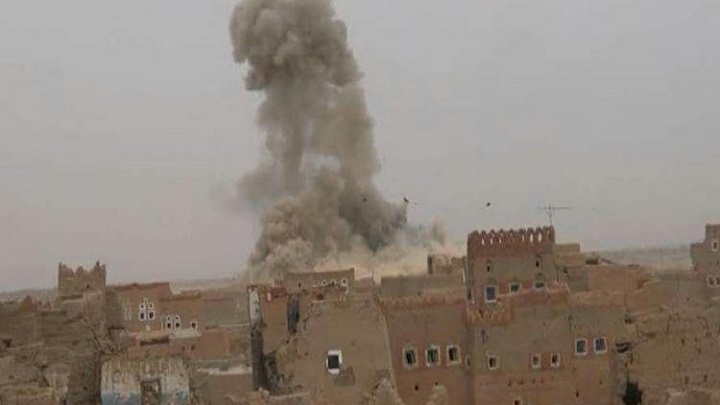 The Injury of a Civilian After Coalition Mercs Bombardment in Yemen's Al-Jawf
Yamanyoon
A citizen was injured in al-Jawf province on Monday after bombardment took place by Saudi mercenaries, targeting homes of citizens in one of the districts in al-Jawf province.
A civilian was injured when the mercenaries affiliated with the Saudi aggression randomly bombarded areas within al-Mutoon village in al-Jawf province.
In a preset time, Saudi jets along with artilleries used by its mercenaries targeted citizens' homes and property in al-Mouatneen in Rahub area, district of the Burat al-Anan, causing widespread destruction in homes and property.
These crimes come in the context of the crimes that are being committed by the coalition of aggression against Yemenis in different Yemeni regions for nearly four years.