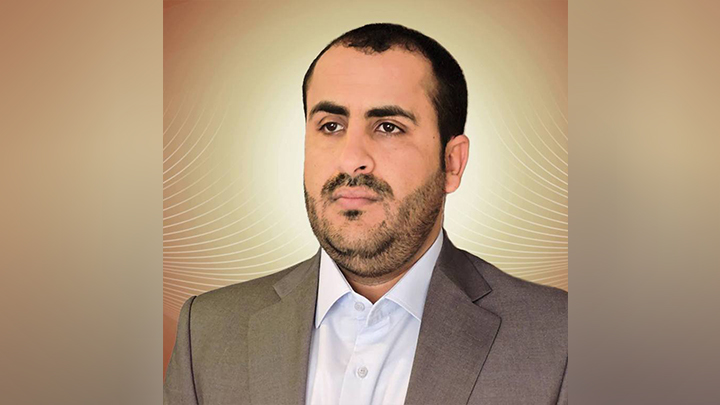 Ansarullah Spokesman Welcomes EU Resolution Which Calls for the Stop of the Saudi-Led Aggression on Yemen
Yamanyoon
Issac Ali
The head of the national delegation of Yemen, Mohamed Abdel Salam, also the spokesman of Ansarullah, welcomed the EU's resolution which calls for the stop of the Saudi aggression on Yemen, condemns the targeting of civilians, urges for ending the imposed siege on the Yemeni people and calls for resuming political negotiations.
"We welcome the resolution given by the European Union, which calls for ending the Saudi aggression on Yemen, condemns the bombardment on civilians, in addition to the bombardment on cultural and archaeological monuments, putting efforts into lifting the Saudi siege against the Yemeni people and the resumption of political negotiations," he said in a tweet on his account on Twitter.
نرحب بما صدر عن الاتحاد الاوربي من دعوة لوقف العدوان على اليمن وادانة قصف المدنيين والمعالم الثقافية والأثرية والسعي لفك الحصار على الشعب اليمني واستئناف المفاوضات السياسية ونعتبر تحرك الاتحاد الاوربي تجاه السلام بشكل فاعل خطوة إيجابية .

— محمد عبدالسلام (@abdusalamsalah) October 4, 2018
"The European Union's active action towards peace is a positive step," he added.
The European Parliament has condemned the continuation of the war on Yemen and violations against civilians, calling on Saudi Arabia to immediately stop the clashes and lift the imposed siege against Yemen. Additionally, it called for an immediate ban on weapons sales and Internet monitoring technology to the UAE.
The parliament on Thursday stressed that only a political and negotiating solution in Yemen can restore peace and preserve the unity, sovereignty, independence and territorial integrity of the country.
The MEPs ( Member of the European Parliaments) demanded that independent investigations into alleged human rights abuses and humanitarian law violations should be carried out.
Angela Vallina, an MEP, said that this resolution sends a message to certain EU countries who still disrespect this measure, then she gave an example of those EU countries, which were the UK, France, Sweden or Spain.
In a resolution adopted at a meeting in Strasbourg by MEPs, eastern France, called on all sides at the international and regional levels to engage constructively with the Yemeni parties in order to ease the conflict and reach a negotiated settlement.
Moreover, the resolution emphasized supporting the efforts that are achieved by the UN envoy to Yemen, Martin Griffith, to re-launch the political process and give him full and unrestricted access to all areas of Yemen.
It is worth mentioning that both the US and the UK back the Saudi-led coalition in its war on Yemen by providing them with various types of support, such as ammunition, logistical provisions, and aerial refueling, which has resulted in the killing of more than 15,000 innocents in Yemen since the Saudi aggressive war began in 2015.
The number one supplier to the Saudi kingdom is the US, with $8.4 billion worth of sales since 2014, followed by the UK ($2.6 billion), and France ($475 million), according to Press TV.
This is the second resolution concerning the Yemeni issue that has been passed since 2016, where the first one called for halting arms sales to the Saudi Arabia and their alliances because of their participation in an aggressive war against Yemen.