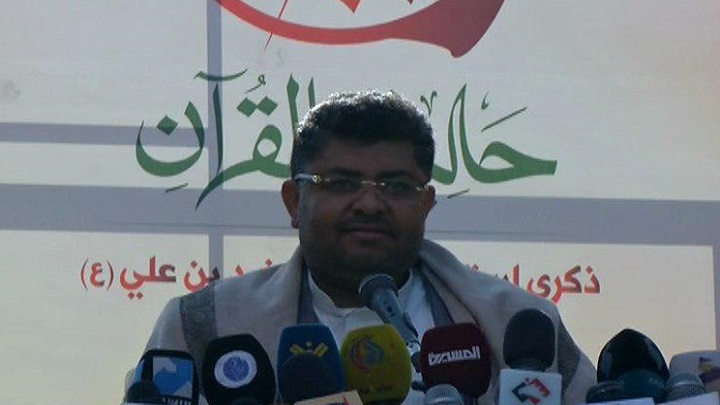 We Are Here Today to Face the Economic and Military Imposed War: President of the Revolutionary Committee
Yamanyoon
The head of the Supreme Revolutionary Committee, Mohamed Ali al-Houthi, said during his participation in today's rally in Sana'a, Friday, that today's event proves that we can face the economic and military imposed war.
Al-Houthi said that the Yemeni people will win the war before they (the coalition) thinks to make Yemenis starve to death.
The supreme revolutionary leader praised the European Union's rejection of the war, stressing that the Yemeni people are with those who seek in stopping the Saudi aggression.
He said: "We are with the honorable peace, and we are not giving up, and you (the Saudi coalition) are in facing a powerful country ."
Al-Houthi stressed Yemen's willingness to confront tyranny and economic war across generations.
"We visited the military sites and found them full of men who would achieve the Yemeni dream," he added.
"In the face of the deterioration of the riyal we will mobilize men, and consciously we will defeat the enemy in the economic war."
Al-Houthi explained that the stability of the riyal and the return of salaries depends on the retreat of the enemy's decision in moving the central bank.