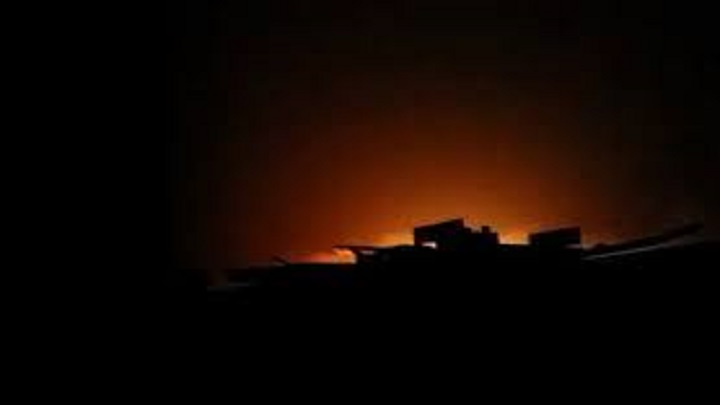 Three Killed Workers, 4 Injured After a Saudi Airstrike Targeted a Stone Factory Near the Yemeni Capital
Yamanyoon
A number of 3 workers were killed and 4 others injured as a Saudi air raid was carried out on Sunday evening that targeted a stone factory in the district of Sanhan, southern the capital of Sana'a.
The Saudi aerial raid, which took place just before midnight, targeted a stone machinery in al-Jerf area in the district of Sanhan, a local source reported.
The source also pointed out that the raid resulted in the death of 3 workers and wounding 4 others, in addition to the burning of a truck that was carrying stones inside the factory.