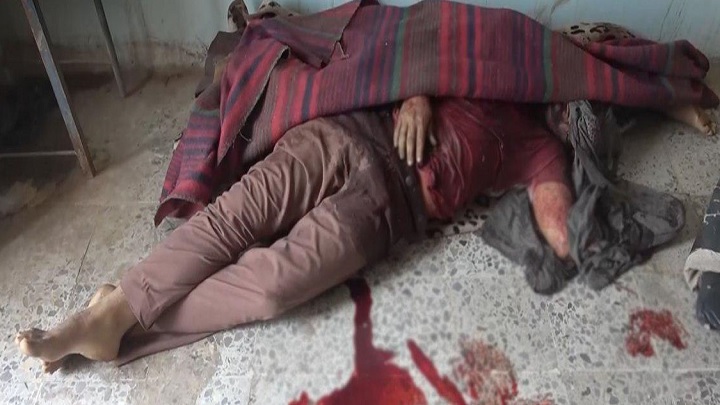 The UN Condemns the Saudi-Led Coalition Crime Against Displaced Civilians in Hodeidah
Yamanyoon
The United Nations on Sunday condemned the massacre that was committed by the US-backed Saudi-led coalition against displaced persons in Jabal Ras area in the coastal province of Hodeidah, which resulted in killing and wounding a number of 49 people in total.
"This is a terrible incident," said humanitarian coordinator Lise Grande in a statement posted on the UN website. "The United Nations agencies working in Yemen unequivocally condemn the attack on civilians and offer condolences to the families of the victims."
The statement called on the Saudi-led aggression to respect the international humanitarian law.
The Minister of Public Health and Population, Dr. Taha al-Mutawakil, said in a press conference yesterday evening in Sana'a that the toll of killed as a result of the coalition aerial attack on two buses carrying displaced families in the district of Jabal Ras, Hodeidah coastal province, reached 19 people while the wounded ones are 30, most of which suffer from critical injuries.