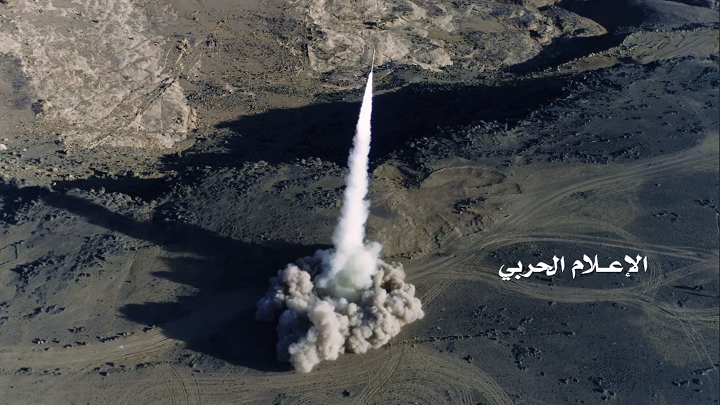 Two Ballistic Missiles Target Saudi Piad Senior Officers in Yemen's Marib
Yamanyoon
A military source reported on Tuesday, the launching of two domestic ballistic missiles, type Badr-1 on a gathering of paid leaders of the coalition of aggression in the province of Marib.
A source in the missile reported that the rocket force bombed high-ranked mercenaries gathering affiliated with the Saudi-led coalition in Yemen's Marib with two ballistic missiles, type Badr-1.
The missile force launched on October 11 a ballistic missile of the same aforesaid model on the gatherings of the Saudi paid mercenaries in the Saudi southern bordering region of Asir.