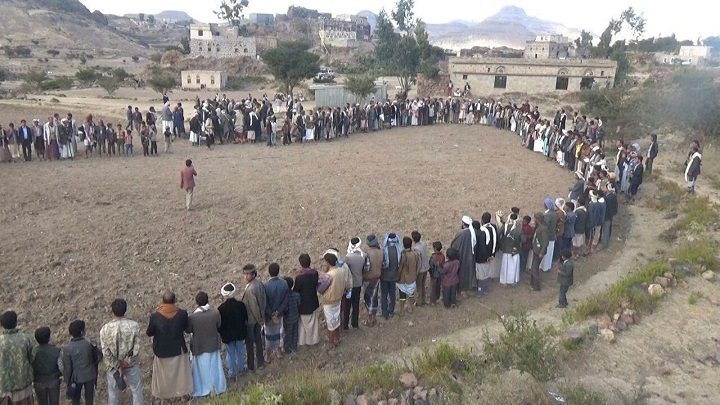 A Tribe in Yemen's Ibb Declare Public Mobilization Against Saudi Arabia and Its Coalition
Yamanyoon
On Tuesday, the residents within the al-A'mas in the district of al-Sadda in Ibb province held a tribal protest and to declare public mobilization to mass fronts against the brutal aggression.
During the event, many speeches were made that showed the legendary steadfastness of the Yemeni people and the determination to continue the path of dignity that the martyrs have painted it with their sacrifices and blood, stressing that the honest Yemenis will not waste these sacrifices despite how long this Saudi brutal aggression will continue.
The words stressed the need for general mobilization and to go to the fronts to fight and contribute to the battle for the liberation of this homeland from the Saudi-UAE, backed by the US and the UK, hegemony and guardianship.