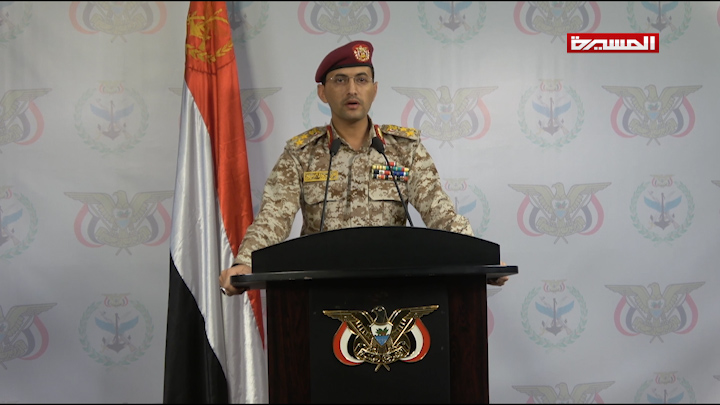 Yemen's Army Advances 34km (21 Miles) Towards Marib City: Official
Yamanyoon
The spokesman of the armed forces, Brigadier general Yahya Saree said that forces from Yemen's army and the popular committee carried out a successful military operation against mercenaries affiliated with the Saudi-led aggression in the district of Sarawah in Marib governorate, which ended with taking back 90% of the area within the district.
He explained in a brief statement that the large-scale military operation during which the army gained back various mountains and sites that the mercenaries took over in 2016-2017, which is estimated to be about 34 square kilometers (21 Miles).
During the statement, the senior military official described the offensive operation, saying that it was carried out from four tracks, the first track was conducted form the Mount of Hilan, where from that track, the army advanced into "Zaid al-Aqil" and "al-Ilem" strategists.
He added that the second track came towards the "al-Hamajerah" and "Achkari" from which the army controlled a number of hills, reaching the Atias area, while the army and the Popular Committees in the third track advanced into several areas, the most prominent were Murtafa'at 23, "BMB" hill and Mgurbah Berat hill.
UN Envoy to Yemen Gives Vital Statements About Hodeidah, Deployment of UN Monitors and Truce Monitoring Mechanism (Detailed Report)
In the fourth track, they advanced to the "Safinah" and the "al-Rased" and its surroundings were controlled, reaching the Athf hill.
Brigadier Saree revealed that the operation resulted in the killing and wounding of more than 153 mercenaries, including leaders, pointing out that the commander of the Sarawah Front in the ranks of the mercenaries called Abu Azzam suffered severe injuries while large groups are still besieged till this moment.
The spokesman confirmed the destroying of a number of vehicles, including 5 vehicles that were carrying mercenaries, and damaging others. Additionally, he confirmed that the forces of the Yemeni army during the offensive gained a vast amount of weapons and heavy military equipment.
The spokesman explained that after this qualitative operation, 90% of the Sarwah district is now under the control of the Yemeni army and the Committees.