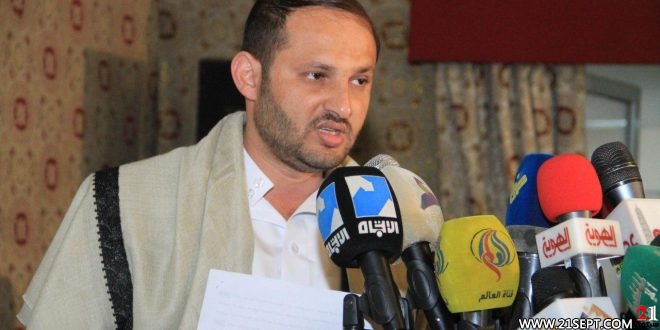 UAE is to Blame for Sabotaging Hodeidah Ceasefire Agreement in Yemen: Ansar Allah Official
Yamanyoon
The Secretary-General of the Political Bureau of Ansarullah Fadl Abu Taleb accused the UAE of trying to thwart the truce agreement in Hodeidah.
Abu Talib said in an extended meeting held in Sanaa on Sunday: The violations of the coalition forces against Yemen and its mercenaries continued, despite the agreement of Sweden and the Security Council's recent decision, and we have confirmed information about the intention of the UAE to nix the agreement through its militias such as Tariq Afash and others.
The security general stressed the support of the Political Bureau of Ansar Allah for the agreements concluded in Sweden .. Considering UN Security Council Resolution 2451 more positive and realistic than previous resolutions, despite the existence of some observations on it.
He pointed out that the Swedish agreement is a recognition of a new equation imposed by the legendary steadfastness of the Yemeni people in exchange that was faced by the erosion of the system of aggression at all levels and a Yemeni victory over the countries of aggression.