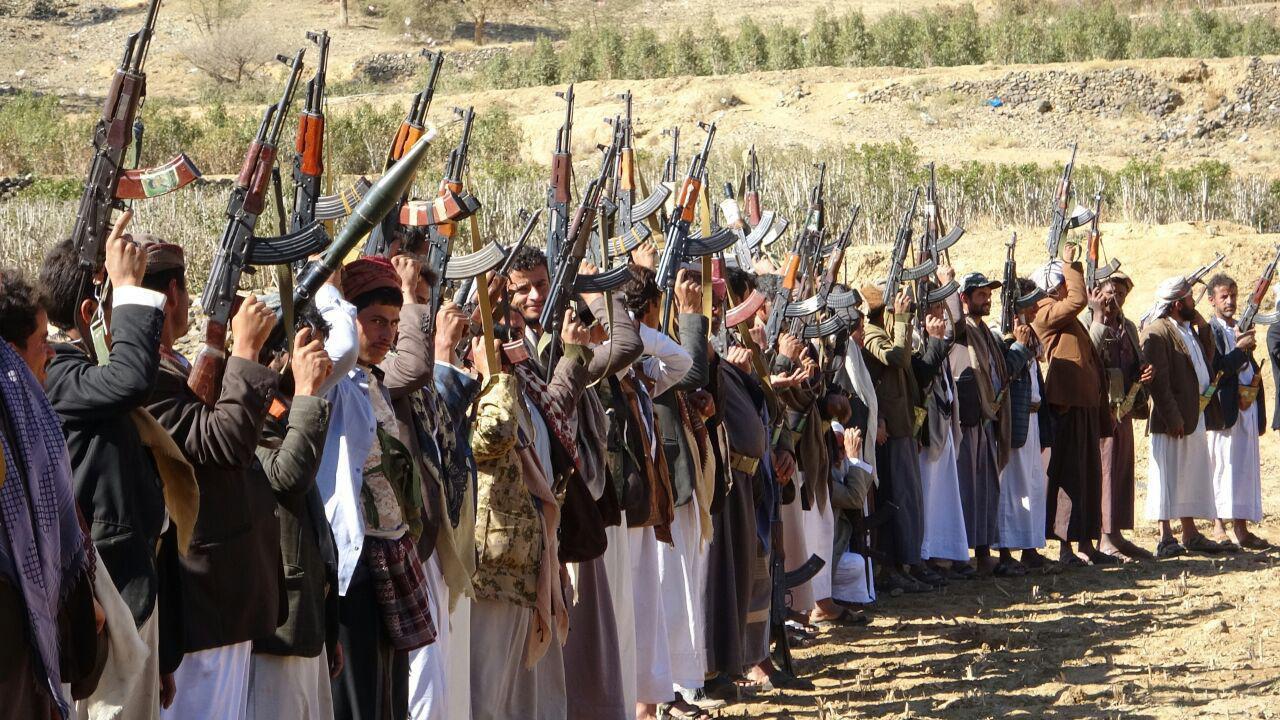 Tribal Protest Declares Public Mobilization Against the Saudi-Led Coalition in Yemen (Photos)
Yamanyoon
The people in the Haidan district, province of Saada north of Yemen, held on Monday, a tribal armed event to mobilize and declare public mobilization against the Saudi-led aggression, in addition, to support the fronts.
The participants in the event stressed the continuation of the general mobilization to back up the fronts against the forces under the ranks of the Saudi-led aggression, and to deliver aid convoys to the force of the Yemeni army at the fronts.
They called on the United Nations to shoulder its responsibilities and fulfill its obligations to stop the violations and abuses of the forces of aggression and their mercenaries in the West Coast, praising the achievements and victories achieved by the army and the committees on all fronts.
They also praised the air defense unit of the Yemeni army for shooting down an armed UAV by a surface-to-air missile in the skies of Saada.
On the other hand, the protesters stressed that this level of the war requires everyone to redouble efforts and increase active action towards mobilizing to the fronts to contribute in fastening the defeat of the Saudi-led aggression and free the land from the occupying forces