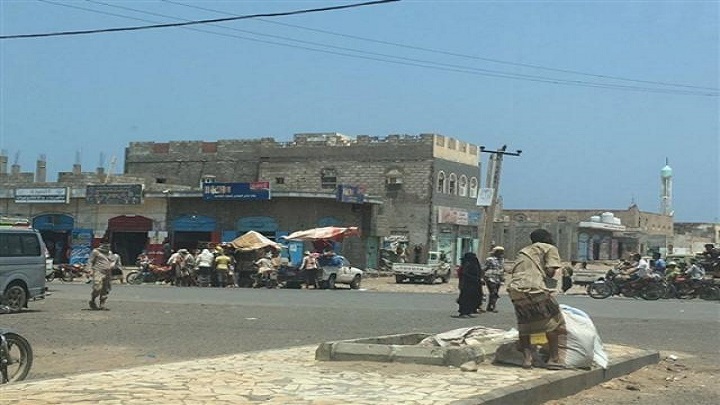 Two Bodies Found Shot to Death in Al-Mukha (Saudi-Led Occupied City)
Yamanyoon
In the city of al-Mukha in Taiz province, eyewitnesses say they found the bodies of two young men who had been kidnapped by the Saudi-led mercenary forces.
Various Media sources reported that two dead bodies of the two young men, Ahmed Mohammed al-Qadi and Ismail Sharara, were found in the city of al-Mukha with bullet injuries that penetrated their skin.
According to the sources, the two men were kidnapped five days ago with a large number of youths during a protest rally condemning a child being raped and killed by soldiers of the so-called Giants brigades last week.
Source pointed out that a number of other young people are still being forcibly hidden by the armed militias, where their faith still unknown till the moment.
The families of the two young men who were found dead points fingers on the militias of the forces of Saudi-led coalition who currently control the city of al-Mukha.
The Occupied Territories by the Saudi-UAE coalition are witnessing horrific crimes, ranging from the killing, rape of children, and the abduction of girls by the mercenary forces affiliated with the Saudi-led aggression on Yemen.