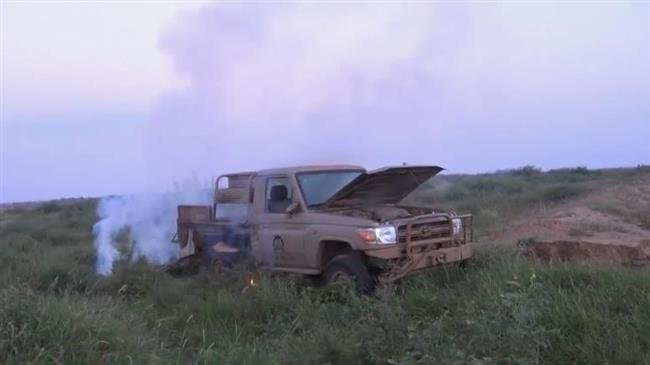 9 Saudi soldiers killed in Yemeni fire on southern border posts
Yamanyoon
At least nine Saudi soldiers have been killed in a renewed wave of fire from Yemeni fighters of the Houthi Ansarullah movement on military positions south of the kingdom.
Saudi authorities said in a statement late on Saturday that the soldiers had been killed in battles with the Houthis in the southern border regions.
The Saudi military also published images of a funeral of one of the soldiers in the al-Ahsa region.
Houthis said they had inflicted considerable losses of the ranks of the Saudis in attacks on Saudi military positions, adding that fighters had taken control of a number of sites in areas east of Jaffan and Jizan regions.
A military source from the Houthis said that fighters had also launched attacks on Saudi army personnel stationed in Najran and Asir regions on Friday, leading to scores of deaths among the ranks of the Saudi military.
The new clashes in the Saudi-Yemen border regions come after a period of relative calm in the area.