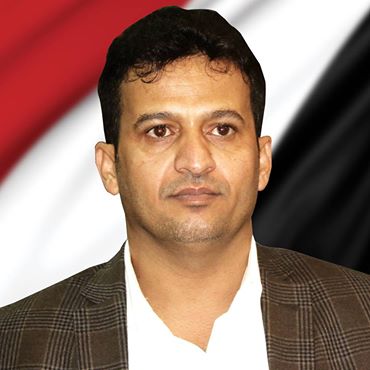 The United Nations Has Failed the Yemeni People Again: Deputy FM
Yamanyoon
"The massacre of aggression against women and children in the Talan district of the Kushar district is an additional stain on humanity and a shameful sign of the science of the United Nations, which unfortunately failed to gain the respect of the people," said Deputy Foreign Minister Hussein al-Azzi.
Al-Azzi said in a series of tweets published on his account through the social networking site "Twitter" that the United Nations can turn the world upside down because there was a visa delayed but does not care about such massacres against women and children in Yemen is, in fact, a United Nations of failure should be ashamed of it.
I feel sad when I talk about the United Nations in this way, but I say what is happening on the lips of a decent, oppressed and besieged Yemeni people who feel that the United Nations has failed them so much and that their courtesy to the countries of aggression has been at the expense of the blood of Yemeni women and children and feels that all this failure is happening only because the killers are rich and Yemenis are poor, "The Deputy Foreign Minister Hussein al-Azzi said.
The official deputy of the foreign ministry called on the United Nations to play its role. He also called on all women of the world to join hands with Yemeni women who have been killed by Saudi and UAE planes and have not yet celebrated International Women's Day.
He also called on countries involved in the sale of weapons to stop immediately providing these regimes with weapons. "We assure all countries of aggression, especially America and Britain, that the blood of Yemenis will not be wasted and that the hand of justice will reach them as a Yemeni right and will not forget ever, and this growing discontent against Britain and America just even proves that Yemenis will not hesitate to take revenge for those women who were killed in cold blood. "