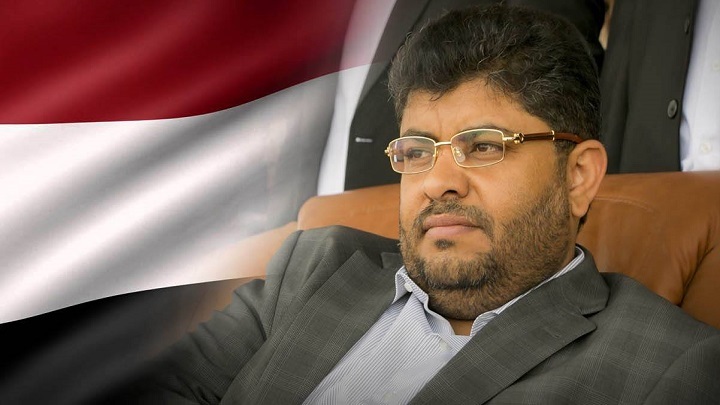 Houthi: "Trump's Veto" Confirms That the War Is an External Aggression
Yamanyoon
A member of the Supreme Political Council Mohamed Ali al-Houthi said that "veto" of US President Donald Trump confirms that the war on Yemen is not classified locally but external aggression.
"Trump's veto proves the full adoption of terrorism, criminality, its production and preservation contrary to what the US administration claims to fight," al-Houthi said in a tweet.
The head of the national delegation, Mohamed Abdel Salam, said earlier that the veto declared by Trump against a bill that could've ended the US support for the Saudi-UAE aggressors on Yemen condemns America for all what have committed from massacres and unjust siege against Yemenis.
Abdel Salam added that America is a country not only involved in the aggression on Yemen, but the deciders of war and the others follow and implement its wishes and ambitions.
A member of the Political Bureau of Ansarullah Abdul Wahab al-Mahbashi commented on the "Trump's veto" saying that the Yemeni people are sure that they are fighting America, which will strengthen the Yemeni people's cohesion, and that the American decision will unite the Yemeni people.