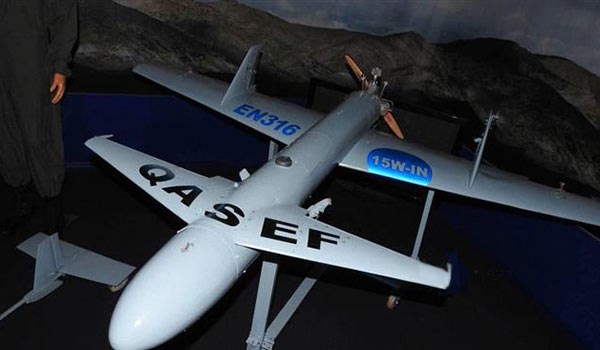 Air Force Launches an Aerial Attack Against HQ of the Saudi-Uae Aggression in Yemen's Aden
Yamanyoon
The Yemeni air force carried out an aerial attack on the headquarters of the Saudi-UAE coalition in Aden.
A Yemeni military source said that the air force carried out an aerial attack on Monday morning, using the Qasef K2 combat drone, which targeted the headquarters of the Saudi coalition in the al-Briga, Aden province.
In addition, the source confirmed that the aerial operation resulted in killing and wounding dozens in the ranks of the Saudi-led aggression.
It is worth mentioning that this is the second operation in which the Air Force has launched an aerial operation attack against this headquarters located in the occupied Aden governorate.
On July 5, 2018, the air force had targeted the headquarters of the coalition of aggression in the al-Briga camp in Aden, where the forces of aggression had inflicted heavy casualties among their ranks.
On January 10 in 2019, the Air Force unveiled a new model of the Qasef name "Qasef K2". Its first operation was the targeting of a gathering of senior mercenary leaders at the al-Anad Military Base in Lahj Governorate.
This combat drone works like an explosive drone that explodes from top to bottom at a distance of 20 meters and is fragmented after it reaches its target, releasing thousands of shrapnel. The drone has the ability to carry a large number of explosive materials.
The lethal range of the combat UAV is 80 meters, 30 in an elliptical range.