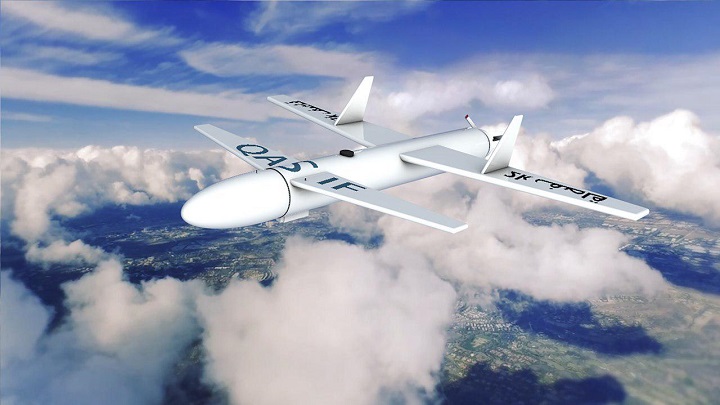 Yemen Retaliates by Attacking Saudi King Khalid Air Base in Saudi Arabia
Yamanyoon
On Tuesday morning, the Yemeni Air Force carried out a massive operation targeting King Khalid Air Base in Khamis Mushait in Asir. The spokesman of the armed forces, Brigadier Yahya Saree, said that "a number of Drones, Qasef-2K, carried out, with the help of God Almighty, a broad operation on King Khalid Air Base, targeting radars and other military sites."
"This attack comes in response to the crimes of the US-Saudi aggression, siege and continuous raids on the Yemeni people, which reached during the past 24 hours 23 airstrikes," he added.
The operation is the fourth since the middle of this month which targeted the Air Force Command of King Khalid Air Base south of Saudi Arabia.
After a few hours of the targeting, Brigadier Saree then declared that the airbase in Khamis Mushayt was completely paralyzed as a result of the ongoing operations by the Yemeni air force, which targeted the radars, weapons stores and sensitive sites, pointing out that this base is considered the most important military bases, where most of the hostilities against Yemen are being carried out from. He added that the Saudis are in a state of great anxiety due to the failure of all US and other interceptor systems deployed in Saudi Arabia to address any operation of the Yemeni drones.
Additionally, the spokesman of the armed forces said that the enemy was forced to transfer its controlling systems and other equipment to other military bases. These bases will become the new platform for the hostilities against the Yemeni people. Saree stressed that the new military bases will not be safe as they were monitored and have become one of the important objectives that will be attacked by the Yemeni armed forces. Moreover, Saree said these military bases will no be safe as long as the Saudi aggression and its imposed siege continues on the people of Yemen.